Waterproof Flooring in Torrance, CA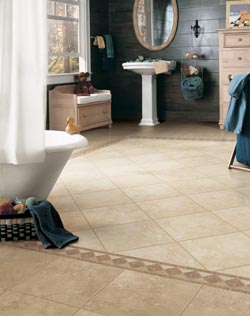 Create a bold look throughout your home with the product selection from our flooring store. At our local showroom, we feature a wide variety of products for rooms of all sizes. With our waterproof flooring in Torrance, CA, you will find the perfect materials for a stunning style in any area. Visit our showroom today to discover your options for waterproof luxury vinyl planks and carpeting.
Luxury Waterproof Vinyl Planks
Homeowners dream of adding the regal style of hardwood to their spaces. While hardwood is a popular material, it is not always the right choice for every room. Bathrooms, basements, and other moisture-prone areas require flooring that is built to hold up against water. When you shop with us for waterproof vinyl flooring you will achieve the look you want without dealing with the threat of stains, warps, and other issues.
Upgrade your home without the need for regular maintenance when you shop with us for your waterproof flooring. At our showroom, our inventory includes carpet, plank, and vinyl options for rooms of all sizes. From bedrooms to entryways, every area will look beautiful with our products. Our selection includes products from top brands like Downs H20 and Tigressa H20.
Waterproof Carpet and Vinyl Flooring Materials
Your floors go through a lot each day. If your home has children or pets, it is important that you choose flooring that holds up to heavy use without the need for regular upkeep. Our showroom carries a full variety of waterproof carpet and vinyl products that add a beautiful look to every home.
Upgrade your space when you outfit any area with waterproof carpet or vinyl. No matter how much foot traffic your rooms see, your flooring will hold up for many years to come.
How does the science behind waterproof flooring work? This type of flooring is made with a special construction that prevents liquids from soaking into carpet padding and the subfloors. Everything from pet stains to spilled liquids will be easy to clean when you choose one of our waterproof flooring products.
Ensure your new materials are added to your home the right way when you work with us for your waterproof flooring installation services. Whether you choose carpeting or vinyl, you can count on us to perform your waterproof flooring installation. Our team is available to work in spaces of all sizes.



Contact us to shop at our showroom for your selection of waterproof flooring. We carry waterproof luxury vinyl planks and other products for customers throughout Palos Verdes, Rolling Hills, Lomita, Rancho Palos Verdes, and Torrance, California.